With most of us returning to work, it's easy to forget the hardship that is still facing others, in particular in the arts.
Social distancing and the newly introduced rule of no more than six individuals meeting in a group is hindering the re-opening of theatres and performance space.
However, you can still support the arts from the comfort of your own home, and we will shortly see the launch of a number of socially distanced performances in our neighbourhood – cue collective applause from the SOYO team as we show you how to support the Leeds' cultural scene:
Northern Ballet
Northern Ballet started their Pay As You Feel season during lockdown to deliver some of its best past performances together with new, exclusive content of those productions that may have been effected by the pandemic. If you are able to do so, they ask for a small donation in return to support the productions (think of all the backstage staff from make-up to puppeteers) and the performers.
As of June, they already had over 980 donations – but obviously, still need on-going support. Their pandemic programme has included:
This year began with Northern Ballet celebrating 50 years of dedication to creating new and innovative productions, which included plans to bring ballet's Geisha and Merlin shows to audiences across the UK. However due to the ongoing pandemic the Merlin tour has been postponed until 2021. But the people behind the production have high hopes to bring Merlin to the big screen – giving cinema audiences everywhere the opportunity to be part of the magic.
Inspired by the story of the mythical wizard, this epic new production will be choreographed by Olivier Award-winning Drew McOnie (Broadway's King Kong and Baz Luhrmann's Strictly Ballroom) in his first collaboration with the Company.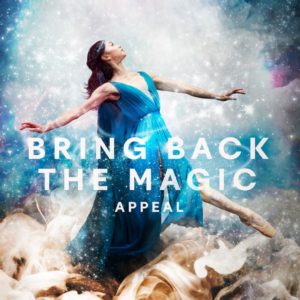 Hence Northern Ballet launching Bring Back the Magic which you can help by making a donation here
The Wardrobe
 A stalwart live performance gem in the city, The Wardrobe, like all other live venues, has been unable to host shows since reopening. But whilst the team work hard to offer a kicking live music line-up as soon as we allowed, they are offering a number of socially distanced art performances including comedian Carl Hutchinson on Friday 23rd October!
Check their website out for full details: here.
Leeds Playhouse
The Playhouse have just announced the launch of their reopening season, which is designed to safely reintroduce audiences to the live theatre experience, showcasing the vibrancy and resilience of the artists and venues creating work within the Leeds City Region.
Fresh from the success of their critically acclaimed stage recreation of George A. Romero's classic zombie movie Night of the Living Dead™ – Remix, imitating the dog and Leeds Playhouse are joining forces once again for the première of the raucous and deliciously dark new tale, Dr Blood's Old Travelling Show.
Directed and written by imitating the dog's co-artistic directors Andrew Quick and Pete Brooks, Dr Blood's Old Travelling Show will open outside Leeds Playhouse on Playhouse Square from the 7-8 October 2020 and will then tour until 24 October.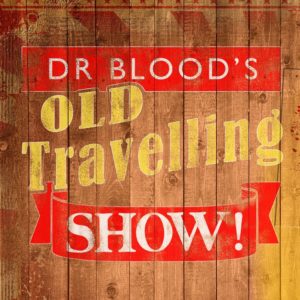 imitating the dog bring all their theatrical and technical acumen to this unique outdoor live theatre experience. Their innovative storytelling skills will create this dark tale of mischief and immorality, drawing on classic horror movies and the traditions of carnival and medicine shows. Set in a mythical 'North' and made for these strange times of lockdown, Dr Blood and his motley crew tell a tale of the price paid for pursuing ambition, hypocrisy and greed.
Tickets are £10 and are available here. Please be aware audiences will be standing!
Leeds Playhouse and Opera North
Leeds Playhouse and Opera North are joining forces to co-produce Connecting Voices – a combination of six new and existing pieces of live performance staged in four areas of the Playhouse, played over three weekends in October. The pieces fuse classic and contemporary themes of isolation and connection, resilience and reflection. With a hugely talented and influential team of individuals behind the production, it will certainly not be one to miss, bringing back life and vibrancy to Leeds arts scene.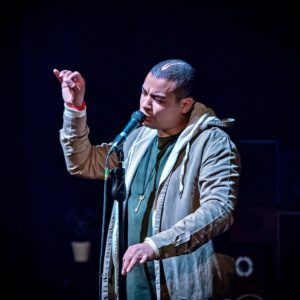 More info here.
Not only is it brilliant to have our friends at Leeds Playhouse back but these are truly unique arts experience not to be missed.