Friday 17th July 2020 – one for the history books. After 16 pain staking years of ups and downs (5912 days to be precise), the mighty Leeds United are back where they belong in the Premier League under the guidance of the man, the myth, the legend – Marcelo Bielsa.
The victory means Leeds are set to secure an estimated £200 million, along with increased revenue from Sky Sports.
Along with promotion they've already secured a huge kit deal with sportswear giant Adidas and released a teaser campaign with fan favourite Burley Banksy, known for his painted homages to the club all around the city. The city has already embraced the win with Trinity Leeds renaming numerous streets after Leeds legends and independent businesses such as North Brewing Co collaborating with The Square Ball on a beer to celebrate the promotion.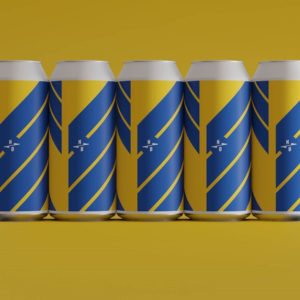 North x The Square Ball
With this win comes an even bigger win for city – an influx of new teams, away fans, and even international fans means Leeds is about to be seen an a far bigger map than usual.
Premier league clubs on average allocate around 3000 seats for away fans, this means Leeds could see an influx of at least this number every couple of weeks hitting the city – and they'll be needing places to stay, eat ,drink, and these industries will be key to securing returning custom to the city.
Food, drink, culture – as a city not only do we have it all, but we've got the best. The hospitality industry in Leeds oozes independence – something the city prides itself on. The increase of new of people visiting means these bars, restaurants and overall experiences are going to be more in demand than usual – an exciting prospect after the difficulties that have been cast over the industry in 2020.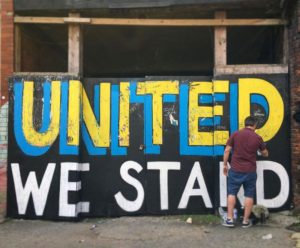 East Street Arts
In the past football, and its supporters have often caused a divide, especially within hospitality – but times and fans have changed. We, as a city need to embrace what this promotion brings in order to grow and thrive with the club.
If all goes well, we can expect to see spectators back at live games from the beginning of August and we will be ready to show off our city to new visitors. Hopefully our theatres will be back in operation or at least ready for when these all these people, who have fallen in love with our great city, and they will – come back with friends and family to sample all the delights we can offer.
This is a great opportunity for Leeds and we are ready to grasp it with both hands.