If you've been keeping up to date with all things SOYO, you'll have noticed we've been following Leeds Playhouse's Pop-Up Season very closely, front and centre for all of the action. The final performance of the series opens this Saturday – Amanda Whittington's Be My Baby.
Leeds Playhouse have been working in collaboration with Mind the Gap theatre company, one of the country's largest learning disability theatre companies that has championed learning-disabled arts for 30 years. The production is a continuation of a longstanding relationship between them and Leeds Playhouse.
The story goes, 19 year old Mary is seven months pregnant when her mother delivers her into the charge of St. Saviours. As Mary, Dolores, Queenie and Norma bond over records and romance, they begin to understand what it means to give their children to the Welfare Service and Mary must fight to take her baby home.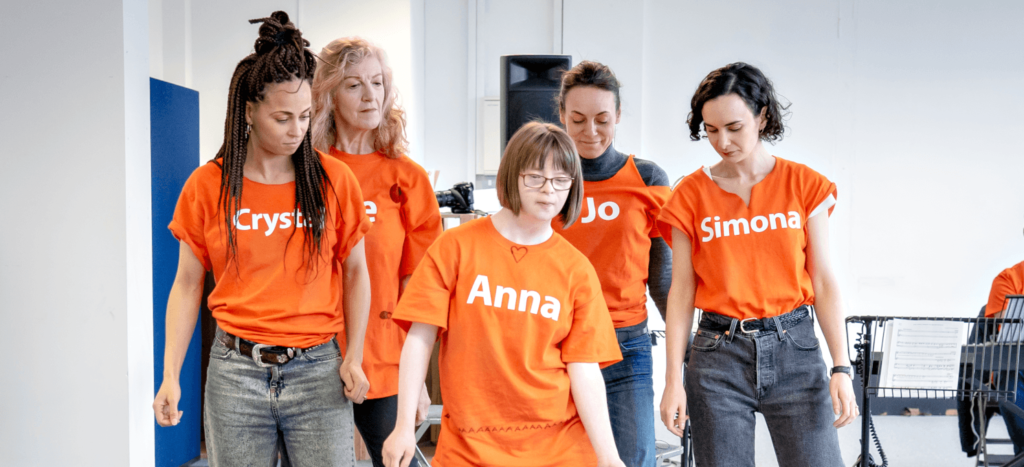 We've teamed up with Leeds Playhouse to offer 10 pairs of tickets to the opening performance of Be My Baby on Wednesday 15th May.
Head to facebook.com/soyoleeds to find out how to enter. Terms and Conditions below:
1. When entering this competition, entrants confirm that they have read and agree to be bound by the terms and conditions and guidelines stated below
2. The Promoter of this prize draw is SOYO Leeds
3.  The Promoter is offering entrants of this promotion a chance to win 2 x tickets to the performance of Be My Baby at Leeds Playhouse
4. To qualify entry for this prize draw, entrants must either tag a 1+ person in the comments section on the competition post on Facebook or RT (retweet and tag in 1+ person) on Twitter.
5. Entrants must be UK residents.This promotion is not open to any employees of the Promoter or any of their affiliate companies, their families, agents or anyone else connected with this prize draw.
6. One entry is permitted per person. Late, misdirected, incomplete or illegible, entries will not be accepted.
7.  This promotion is open to entries from 07.00 on 9th May 2019 until 23.59 on 13th May 2019.
8.  There are 10 x prizes to be won. The prize is non-transferable, non-refundable and non-exchangeable and there is no cash alternative offered.
9. The Promoter reserves the right to offer an alternative prize of greater or equal value. In the event of circumstances outside the promoters reasonable control, the Promoter reserves the right to temporarily or permanently, discontinue or modify this promotion without prior notice.
10. The winner will be selected from all valid entries received during the promotional period, winner will be selected using a computer process that produces a random result.
11. Each winner will be notified within two working days of the draw via Facebook direct message or Twitter direct message to the account from which the entry was made and will be asked to provide their full name, address and relevant contact details. If a winner fails to respond within 1 working day of this notification, a redraw will take place from the remaining valid entries to select a new winner. If any winner declines a prize or fails to respond within the required period, they forfeit any right to the prize.
12.  The prize is to be collected at Leeds Playhouse, where the winners names will appear on the guest list. Winners may be required to submit valid identification before receiving their prize.
13. The Promoter does not accept responsibility lost, misdirected or delayed entries. It also does not accept responsibility for software failures, network or computer issues.
14. The Promoter reserves the right to remove any inappropriate or offensive entries and disqualify any entries if the Promoter, at its sole discretion, believes that there has been an attempt to manipulate or tamper with the operation of the promotion (including, without limitation, by setting up multiple Instagram, Facebook or other social media accounts in order to submit multiple entries).
15. You agree to be bound by the decisions of the Promoter, which are final in all matters relating to the promotion.